Whole House Generators that Power it All
Tulsa's Premiere Generac Generator Provider
Oklahoma LED provides quality service and installation of Generac Generators. We're a small local business, not a big box store, and provide the customer service you'd expect from a local mom and pop store. At Oklahoma LED we believe in QUALITY, TRUST, & EXPERIENCE. You can trust our electrical service reps to perform quality work on any generator install or service call. And for LED lighting conversions, there's nobody that has more experience servicing Tulsa and the surrounding areas than Oklahoma LED.
Oklahoma Led specializes in full turn-key commercial LED conversions providing LED installation, repairs and maintenance, and retrofitting to schools, hospitals, warehouses, factories, parking garages, and offices.
Request a FREE Comprehensive Lighting And Energy Analysis.
Own a Generac Generator but
you need it serviced or installed?
Schedule an appointment now.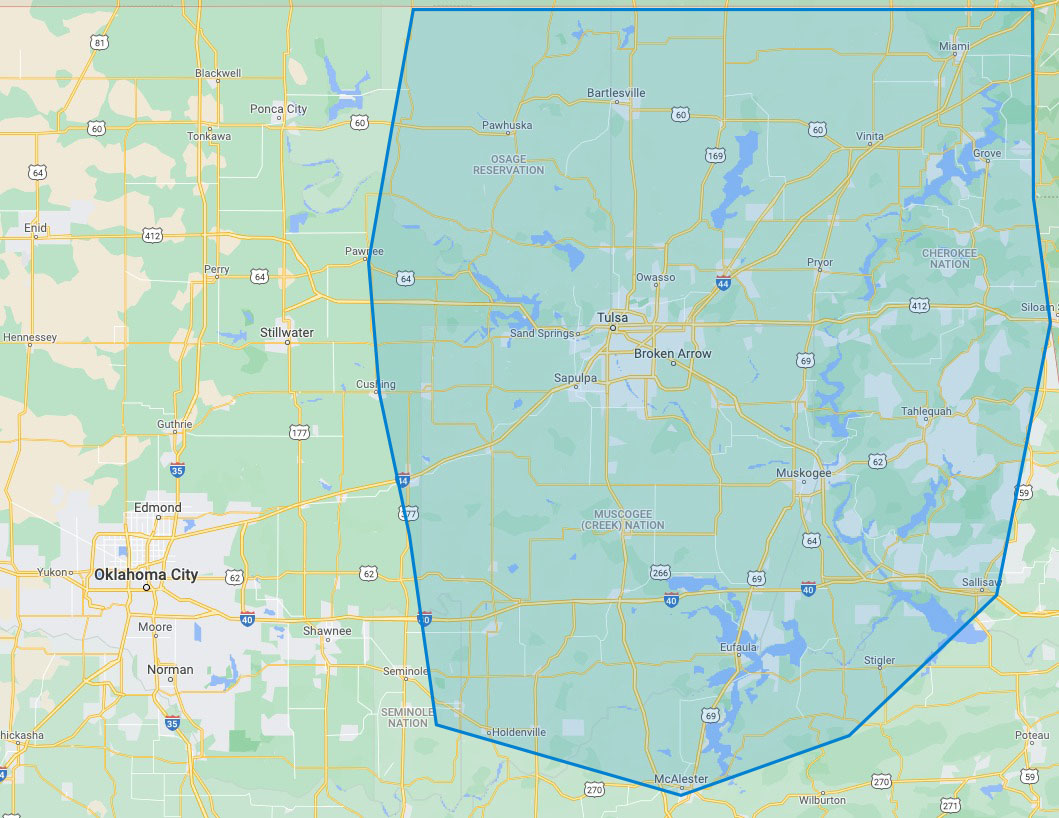 Services Areas Include, But Are Not Limited To:
Tulsa Metro Area , Broken Arrow, Bixby, Catoosa, Sand Springs, Sapulpa, Claremore, Owasso, Cleveland, Kiefer, Coweta, Skiatook and more..

Warren Wilson
18:47 20 May 22
Great service and professional. Highly recommend

Matthew Carter
17:58 27 Apr 22
We have had a great experience working with Oklahoma LED through the entire process of upgrading our lighting in our facility. Joe, Chris, and the

...

whole gang over there work very hard to get us the best prices and warranties on the products and service they provide and i will say its top notch service. Also the installers they sent out did a great job of removing the old fixtures and installing the new ones. They kept everything neat and tidy the whole time they were here working and they were very fast at putting up the new lights. If you're looking at getting new lights call these folks and go check out their facility. They have lights put up in their warehouse so you can actually see what you're buying before you pull the trigger which is nearly a priceless feature when shopping for the right color, brightness, and style of fixtures. Its too bad i cant give them more stars because they surely deserve it.

read more

Lee Wadkins
19:04 12 Apr 22
I've personally had an excellent experience working w/ Joe, Stacy, and really everyone at Oklahoma LED, I especially appreciated Joe coming out

...

personally and professionally customizing a design plan for our specific needs, as well as the post install service has been great! I'd say your definitely in good hands w/ OK LED!

read more

Adam Beauchamp
18:43 30 Mar 22
Have used them on commercial projects for the last several years. Am now using them for all residential generators and Joe and his staff have been

...

great. Appreciate their communication and follow through.

read more

Gene Taylor
22:52 08 Feb 22
I am very pleased with the service I received from this company. I actually got to see the service in action today. Our power went down and the

...

service worked like it is supposed to. Thank you Oklahoma LED.

read more

Logan Mayberry
05:24 08 Feb 22
What a wonderful and easy company to work with! Everything went very smooth and everyone with the company was incredibly friendly and professional.

...

Excited to hire Oklahoma LED for future projects!

read more

Mike Byers
14:57 16 Nov 21
Oklahoma LED was on time and professional. Friendly hard working guys installed 7 LED fixtures on our commercial property. Their estimate showed us

...

how we would benefit from converting to LED and the cost savings we would see over the years. Their equipment was clean and they were conscious to not disturb the office neighbors.

read more

Gary McGinnis
17:22 02 Nov 21
Oklahoma LED sets a new standard for top notch service and quality! The city program saved our town money. They are revolutionizing the lighting

...

industry! Impeccable workmanship....so much so I had them work on my house as well!

read more

Tommy Turner
13:54 27 Oct 21
They were fast and efficient. They were great to work with in every way. They completely lived up to their reputation.

Joel Moffitt
19:21 04 Oct 21
I used them to install a ceiling fan when I wasn't sure about the wiring since I have an older home. Andy was very helpful and got the fan installed

...

quickly. Would definitely recommend!

read more
Next Reviews