Introduction & History of Company
Oklahoma LED is a family business and was founded in 2011 by Joe and Stephanie Schrader along with Joe's long-time friend, Sean O'Rourke. Joe and Stephanie sold their successful national advertising company America On Hold in 2010 and were looking for the next chapter in their lives… they decided to open Oklahoma LED from scratch. People who knew Joe would ask "why the lighting and electrical industry?" He was looking for something where he could make an impact helping people and wanted to be in the service industry of some kind. After he read articles about LED lighting and how it was the latest advancement in lighting since the Edison bulb, and that it would affect every building and house in the world…he was hooked! Today, they are the largest LED lighting retrofit company in Oklahoma and one of the most trusted electrical contractors in the Tulsa Metropolitan area. They enjoy a remarkably low turnover rate in employees because everyone is treated with dignity, respect and a great deal of appreciation. Their company motto is "Always do the right thing and good things happen" which is displayed on their service trucks. Oklahoma LED is an award- winning company who was ranked in 2017 by Inc. Magazine as the 157th fastest growing privately held company in America and #1 in Oklahoma. Inc. Magazine ranked them the following two years in a row as well. The Better Business Bureau of Oklahoma awarded Oklahoma LED with the coveted "Torch Award" which was earned by their commitment to honesty and integrity in the Tulsa Metropolitan market. Oklahoma LED gives thanks to God for all past and future success.
Values
Oklahoma LED is built on the core value "Always do the right thing and good things happen".  This is printed on all of our brochures and is even on our service trucks. We continually share with our employees how important this core value is. Sometimes, doing the right thing is hard but it is our standard and our employees and the marketplace have rewarded us for our life standards. This simple phrase is really what defines good, honest, God fearing people and companies. We believe no matter the situation, if you always do the right thing people and the marketplace will make sure you are taken care of.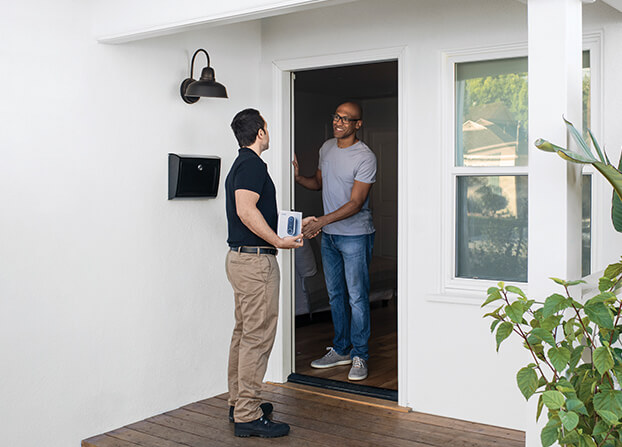 Mission Statement
"We are committed to using the most advanced technology to save our clients as much money as possible while protecting the environment. Without a doubt, our best investment is in our own employees and we are passionate about always doing the right thing".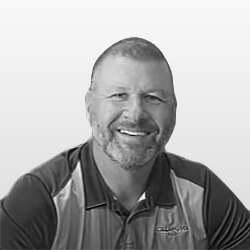 JOE SCHRADER
A proud father of two children and "Pappa" to three grandchildren. Joe graduated from Oral Roberts University in Tulsa, Oklahoma, with his Bachelor's degree in Marketing. In 1997, he started Impressions On Hold, an advertising franchise, which he started from scratch in Fort Worth, Texas, where in just 3 short years, he grew it to be the second highest grossing sales office of the 77 offices nationwide. In January 2000, he co-founded America On Hold, which became one of the largest grossing revenue on hold advertising companies in the country before he sold it in 2010.
In 2011, Joe co-founded Oklahoma LED with his wife, Stephanie, and long-time friend, Sean O'Rourke. Joe remains the President and CEO. Oklahoma LED is an award-winning LED lighting retrofit service company. In 2017, Inc. Magazine ranked Oklahoma LED as the 157th fastest growing, privately held company in America and #1 in Oklahoma. The company was also ranked by Inc. Magazine the following two years. Joe was recognized by the Tulsa Chamber of Commerce as the "Entrepreneur of the Year" in 2017. He currently sits on the Board of Directors of the Better Business Bureau. His vision for the company is to continue to embrace technology and deliver world class service to every customer. Joe enjoys his 3 grandchildren and is forever in pursuit of a golf single handicap which he understands may never happen.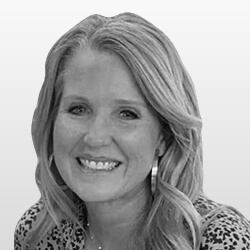 STEPHANIE "EVERETT" SCHRADER
Co-Founder
A Co-Founder of Oklahoma LED and Texas native, moved to Oklahoma in 1983 with her family. A graduate of Union High School, she later received her Bachelor of Science degree in Business Administration at Southern Nazarene University…
Her professional journey began in support of the businesses she helped to co-found with her husband Joe, while raising their two children. Her deep love of real estate has brought many successful "flip" homes with record low "time on the market". As a licensed realtor, she will forever be searching for hidden gems in Oklahoma and Florida. Stephanie loves to spend her time away from the office gardening, spending time with her three grandchildren and searching the internet for her next real estate project.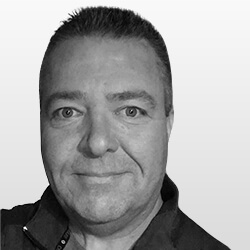 SEAN O'ROURKE
Executive Vice President
Sean O'Rourke, a native Tulsan, is a graduate of Webster High School and attended the University of Tulsa where he studied International Business…
Following his time at University of Tulsa, he began his professional career at Impressions on Hold International, where he excelled as one of their top sales associates. His entrepreneurial ambitions were realized upon the opening of a branch of American Home Loans in 2002. In 2012, he was re-united with his long-time friend Joe Schrader and helped Co-Found what is known today as Oklahoma LED. As the company's Executive Vice President, among many other responsibilities, Mr. O'Rourke oversees all project proposals, procuring, pre-project planning including rebate submissions, project implementation, and project completion processes. Oklahoma LED is an award-winning electrician Tulsa Electrical Contractor and LED lighting retrofit service company. In 2017, Inc. Magazine ranked Oklahoma LED as the 157th fastest growing, privately held company in America and #1 in Oklahoma. The company was also ranked by Inc. Magazine the following two years. When not working, Sean enjoys watching OU football and cheering on his Steelers.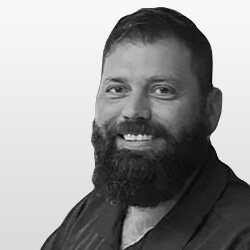 STEVE YOUNG
Vice President of Services
Steve is a third-generation electrician from Tulsa, and has been in the trade for over 24 years. He is a proud blue-collar craftsman and is passionate about teaching the craft to a new generation of aspiring electricians…
Even his eldest son wishes to follow in those footsteps and be the 4th generation.
Steve holds a master electrician license in the state of Oklahoma and has been the recipient of multiple awards in the electrical world. In his down time he enjoys weekend getaways with his kids and relaxing on the couch with his Beagle Cash.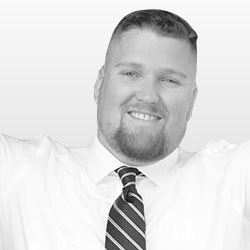 CHRIS SCHRADER
Lighting Energy Specialist
A native Tulsan, Chris is a graduate of Bixby High School, class of 2010 where he later studied at Southern Nazarene University graduating with a bachelor's degree in Business Administration…
Chris is a Lighting Energy Specialist with Oklahoma LED. He is married to his wife Faith and is currently raising 2 daughters and a German Shepard named Sadie. Chris worked as the Department Head Lighting Auditor for 4 years before transitioning into Sales where he is now in his 5th year working for Oklahoma LED. He loves the outdoors, camping, fishing, hunting, various shooting sports, and trail riding in his Jeep Rubicon.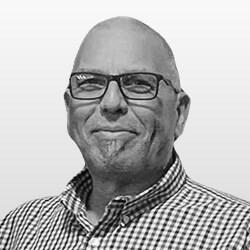 RON YOUNG
Project Manager
Since his beginnings in 1976 at his father's Electrician Tulsa company, to joining the Oklahoma LED team, Ron brings 44 years of electrical know-how and expertise to our company…
He and wife Tina moved back home to Tulsa after a 20-year stint in Nashville, where he was the Installation manager for a high-end appliance company. He has brought an easy-going approach and CAN-DO attitude to our Retrofit Division and made himself invaluable during his time here.
Ron is a Dad to 3 children and proud papa to 7 grandkids. In true Oklahoma fashion, he can be found watching OU football on the weekends.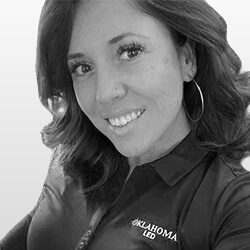 STACEY RUBIO
Service Coordinator
Stacey began playing "Office assistant" at her family's electrical service company at 8 years old.
She has gained a lot of customer experience since those early days, from running a small cafe with her mother to flying the friendly skies for the last 8 years!
She left her airline career to spend more time with her spunky 12 year old Brianna. She has found a home and a family here at Oklahoma LED and looks forward to engaging with our customers and coworkers alike.
When she is not providing top notch customer service to our Electrician Tulsa customers and dispatching our techs, you can find her hiking a mountain, kayaking a river or transporting a myriad of animals to new homes across the country.