Generator Installation
If you have lived in Oklahoma for any length of time, you know that a wide variety of weather events take place here every year. From tornadoes and severe thunderstorms in warmer months to ice and snow in winter. Even unplanned power outages can occur without warning, all with the potential to leave you quite literally, powerless.
Let Oklahoma LED keep all the important things up and running or your entire home. Having a standby generator also keeps you from the monetary loss of temporary relocation, hotel costs, dining out, property damage, etc.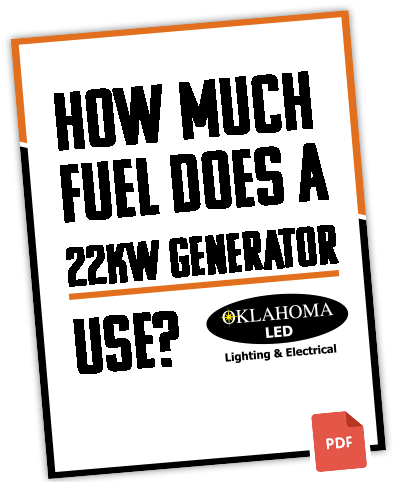 Generac has options for every budget and our easy financing options make protecting your home even more attainable.
Refrigeration/freezer for food and medicines
Furnace
Air conditioning
Lighting – inside and outside
Clean water for drinking and bathing
Sump pump
Kitchen appliances
Contact with the outside world; Internet, cell phone chargers, TV, radio and more
Washing and drying clothes
Security system
Garage door opener
Fans
Medical equipment
Charging power tools for use during the emergency and post-outage cleanup