Generac Generator Service Plans
Generators require routine maintenance, similar to an oil change on your car. Our scheduled maintenance plan will help keep your generator in peak condition for a longer service life, while providing you the peace of mind that when the power goes out your backup power generator will be ready. Service by a certified Generac technician is also required to maintain the manufacturer's warranty.
Premium Annual Service Plan
No hassle service scheduling with a call from us a week in advance of your due date
10% discount on parts and labor in the event repairs are required beyond warranty
24/7 monitoring by our technicians with Fleet Mobile Monitoring**
Transferrable to new property owners (Customer must notify in writing)
Priority scheduling in case of emergency
All items and services listed below
Maintenance Procedure Checklist
Visual Inspection
Inspect for visual damage and/or unusual wear and tear
Inspect all visible fuel and electrical connections
Clean debris from generator and wipe down enclosure
Ensure all switches/breakers in normal operating position
General Operation
Inspect and test battery and charging system
Check cold weather kit for proper operation (if applicable)
Test proper startup and transfer operator function
Check for any improper noises or vibrations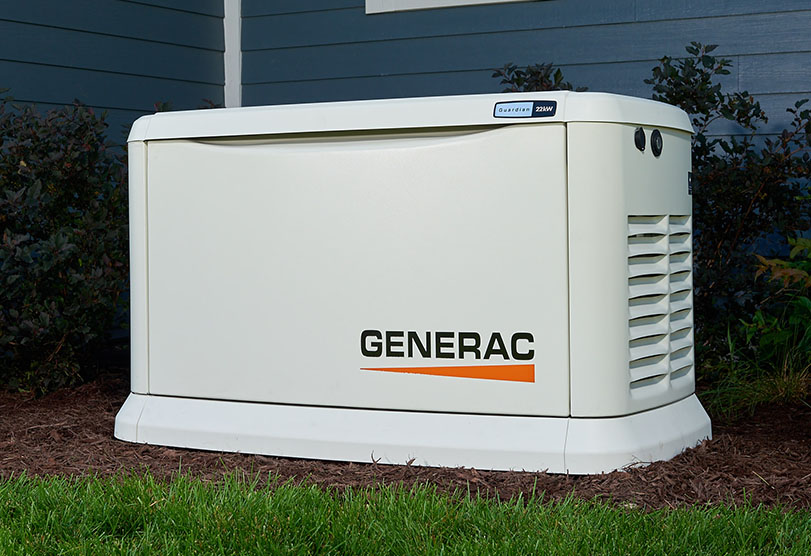 Generator Maintenance Plan Agreement
Fuel
Inspect and test all fuel connections
Check that fuel pressure is accurate
Electrical
Check grid voltage and generator voltage output
Check grid frequency and generator output frequency
Ensure there are no corroded or loose connections
Simulate a power outage
Engine
Change engine oil with synthetic oil per specifications
Change engine oil filter
Change spark plugs (with proper gap)
Change air filter
Confirm proper valve clearance. Adjust as necessary
Customer Education
Answer any questions about operation, maintenance, or upgrades
Advise the customer on any foreseeable future preventative maintenance items, upgrades, or repairs
1 Year Maintenance Plan
1 Year Maintenance Agreement WITHOUT Remote Monitoring
$225
1 Year Maintenance Agreement WITH remote monitoring
$275
2 Year Maintenance Plan
2 Year Maintenance Agreement WITH remote Monitoring
$275
Device Lease
Non Wi-Fi equipped remote monitoring LTE device lease**
$20
*If Wi-Fi is included with the Generator, you will have the ability to view the current status (e.g. ready to run, running due to power outage, running an exercise) of the generator. As part of our Fleet, we will have the additional ability to remotely manage your generator. This includes the ability to edit the generator settings, receive notifications and view your maintenance schedule, event history, etc. The customer is responsible for the Wi-Fi connection in their home.
**Older Generac models without built in Wi-Fi capabilities or those not having a strong enough Wi-Fi signal to reach their unit, can still purchase a plan with remote monitoring by leasing the $20 LTE device. The $20 is due annually at the time of service contract purchase or renewal.