Generators
Why Install A Generac Generator?
If you have lived in Oklahoma for any length of time, you know that a wide variety of weather events take place here every year. From tornadoes and severe thunderstorms in warmer months to ice and snow in winter. Even unplanned power outages can occur without warning, all with the potential to leave you quite literally, powerless.
Let Oklahoma LED keep all the important things up and running or your entire home. Having a standby generator also keeps you from the monetary loss of temporary relocation, hotel costs, dining out, property damage, etc.
Generac Generator Service Plans
A Generac Automatic Standby generator keeps the power flowing to the critical systems in your home. Generators require routine maintenance, similar to an oil change on your car. Our scheduled maintenance plan will help keep your generator in peak condition for a longer service life, while providing you the peace of mind that when the power goes out your backup power generator will be ready. Service by a certified Generac technician is also required to maintain the manufacturer's warranty.
1 Year
1 Year Maintenance Agreement WITHOUT Remote Monitoring
$225
1 Year Maintenance Agreement WITH remote monitoring
$275
2 Year
2 Year Maintenance Agreement WITH remote Monitoring
$275
Device Lease
Non Wi-Fi equipped remote monitoring LTE device lease*
$20
*Older Generac models without built in Wi-Fi capabilities or those not having a strong enough Wi-Fi signal to reach their unit, can still purchase a plan with remote monitoring by leasing the $20 LTE device. The $20 is due annually at the time of service contract purchase or renewal.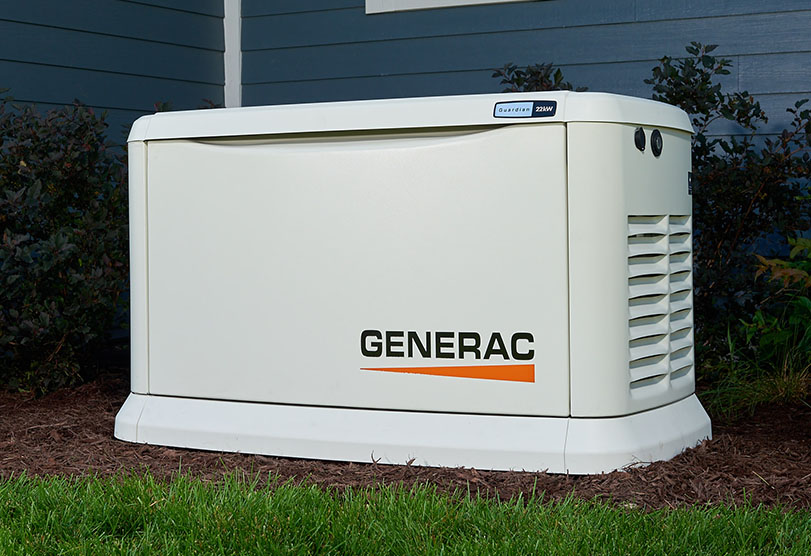 Generac has options for every budget and our easy financing options make protecting your home even more attainable.
Refrigeration/freezer for food and medicines
Furnace
Air conditioning
Lighting – inside and outside
Clean water for drinking and bathing
Sump pump
Kitchen appliances
Contact with the outside world; Internet, cell phone chargers, TV, radio and more
Washing and drying clothes
Security system
Garage door opener
Fans
Medical equipment
Charging power tools for use during the emergency and post-outage cleanup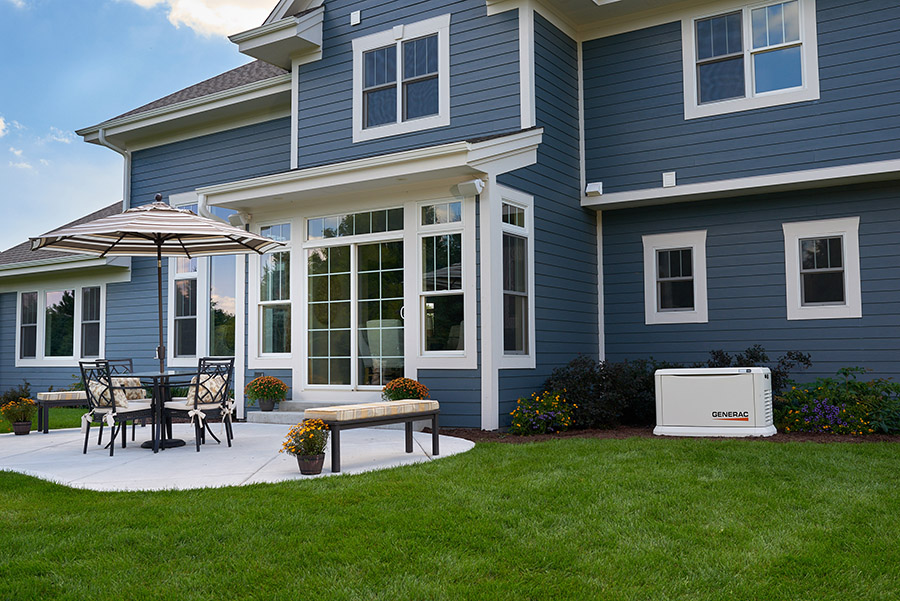 With Synchrony, the loan process is simplified. Whether you're looking to protect your home with a Generac generator, or enhance your homes exterior with state-of-the-art LED landscape lights, Synchrony offers a convenient way to get the funds you need and fast.

The True Costs of Losing Power Without A Home Generator
Without a home generator, you could potentially lose food and incur property damage. On average, homeowners lose between $250 and $500 worth of groceries during power outages. Once the refrigerator kicks back on, it'll run up your electric bill just to get back to a food-sustaining temperature. In the end, then, a whole home generator will save you money by saving refrigerated foods and preventing electric bill overages.
In addition, without a standby home generator, costs from property damages are drastically increased. On average, for every power outage, homeowners pay $10,000 fixing frozen or burst pipes, $21,000 in flooded basement repairs, and $500-$30,000 for mold removal caused by water damage. These costs, even if caused by just a single power outage, are far greater than what an average standby home generator costs to run.