Energy Intelligence Suite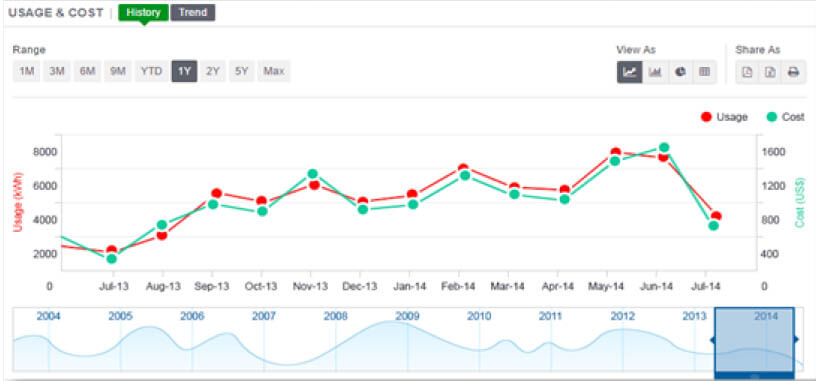 Energy Analytics
The Energy Intelligence (EI) platform provides benchmarking reports around energy usage, tracking of energy efficiency initiatives and customizable reporting to suit your business requirements. The system organizes data into easy-to-understand graphs and reports that can be exported and shared.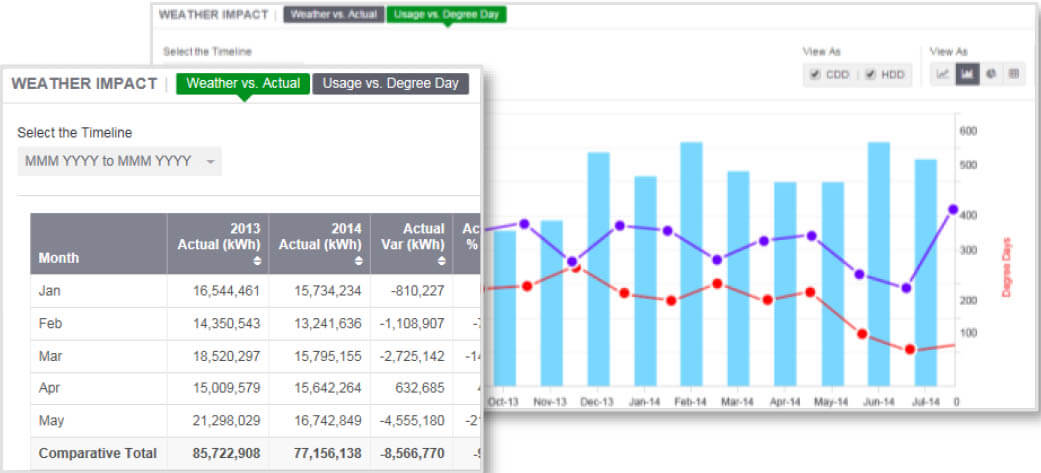 Weather Normalization
EI weather normalizes your daily energy data for more accurate year-over-year comparisons. This feature highlights energy variances due to weather and allows for isolation of operational variances.

Facility Benchmarking
Our facility benchmarking tool helps identify a baseline for energy management initiatives. The tool provides a comparison of baseline to current performance and compares facilities to one another using a set metric, such as dollars per square foot. The tool helps you identify the value of implementing energy conservation measures such as ENERGY STAR scoring, facility upgrades or operational changes.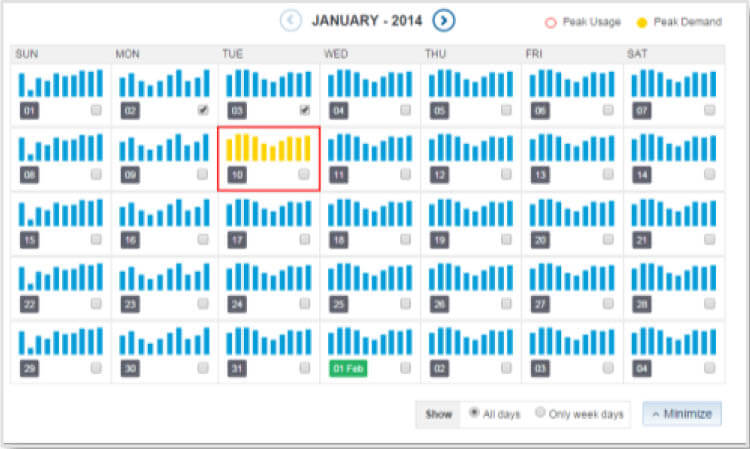 Interval Data Reporting
Interval data is extremely helpful in identifying energy usage anomalies and demand spikes in small increments of time. EI captures data in these intervals and provides various reports and graphs which illustrate usage trends over time.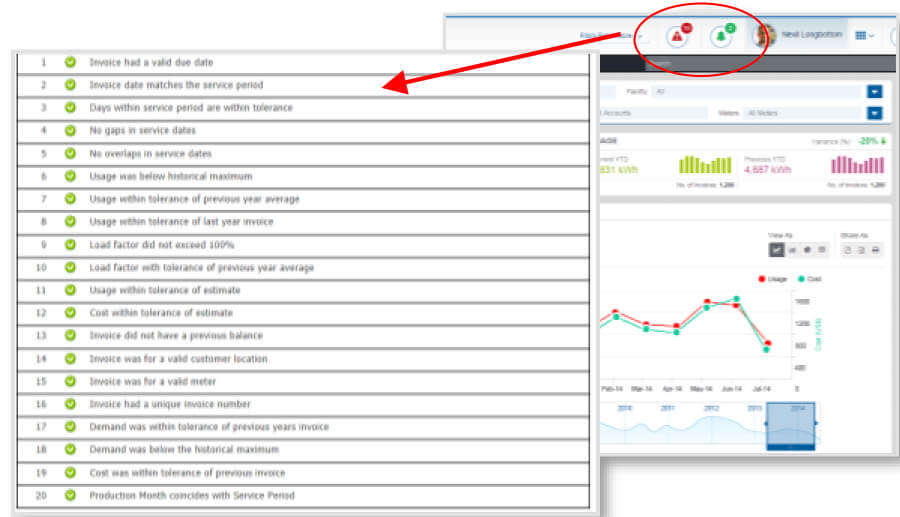 Alerts and Audit Summaries
EI offers the ability to schedule automated notification criteria to alert clients of anomalies identified from our 20-point inspection.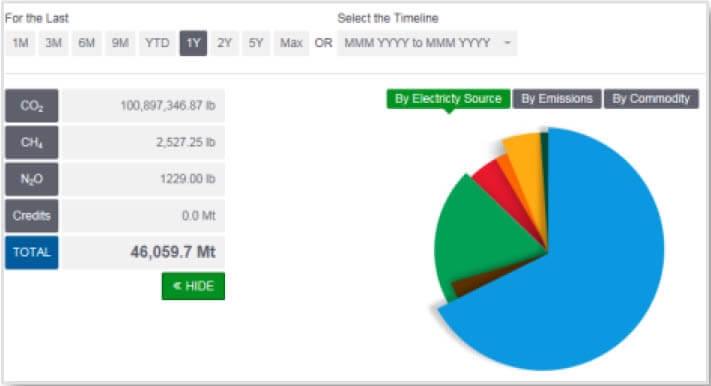 Greenhouse Gas Reporting Tool
Greenhouse gas (GHG) reporting is being pushed to the forefront of many of our commercial and industrial customers. Our GHG tool provide users with the ability to record, track, and communicate the GHG emissions associated with the energy use of their building portfolios. We established our reporting methodology around EPA's ENERGY STAR